FAQs
To help you with your order please take a look at these frequently asked questions
How are your products made?
All our keepsakes are handcrafted individually from a natural mineral-based clay. Each piece is carefully cut by hand before the message is typeset and delicately applied. It is then finished and polished, retaining the unique textures that denote it is handmade for you. The work is then cured ready to be hand-painted using non-toxic acrylic paint and tastefully finished with jute twine.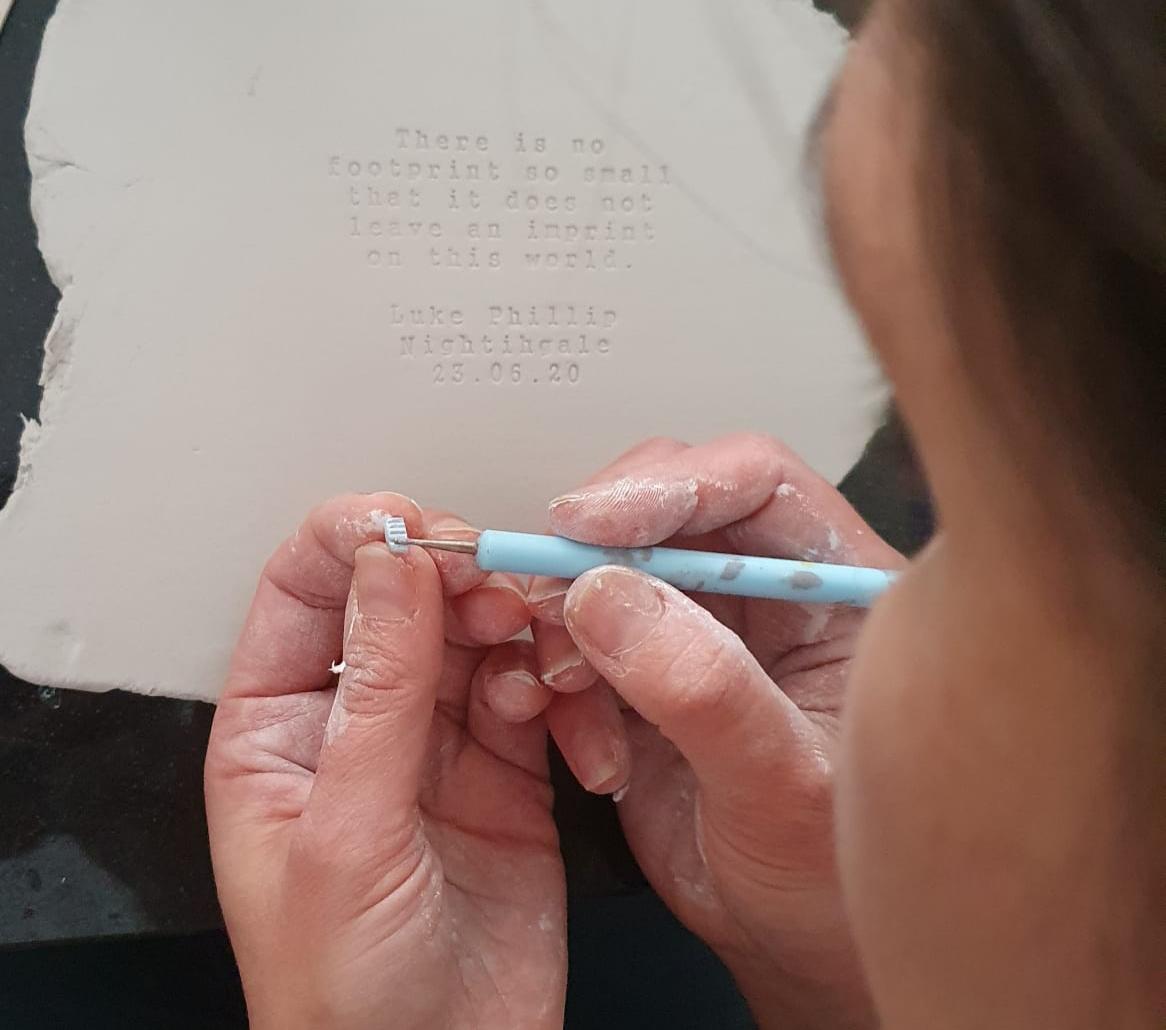 Creating our signature baby loss keepsakes
How soon will my order been dispatched?
As everything is individually handmade items can take up to 7 days to be created before dispatched. If you need something urgently please get in touch so we can help.
What are your delivery options?
We ship worldwide from the UK. For UK orders we used Royal Mail's first class service which has a delivery estimate of 1-2 days.
Internationally we use Royal Mail's tracked service which is then handed to the delivery partner in the destination country. Delivery estimates vary depending on location. If you require an up to date estimate please get in touch.
Do you offer gift wrap?
Yes! When you choose an item to purchase you will be given the option to purchase gift wrapping. Your keepsake is wrapped in kraft tissue paper and placed in a luxury kraft box, finished with a handmade 'with love' heart tag tied with jute twine. You can also choose to include a gift message whether the item is gift wrapped or not.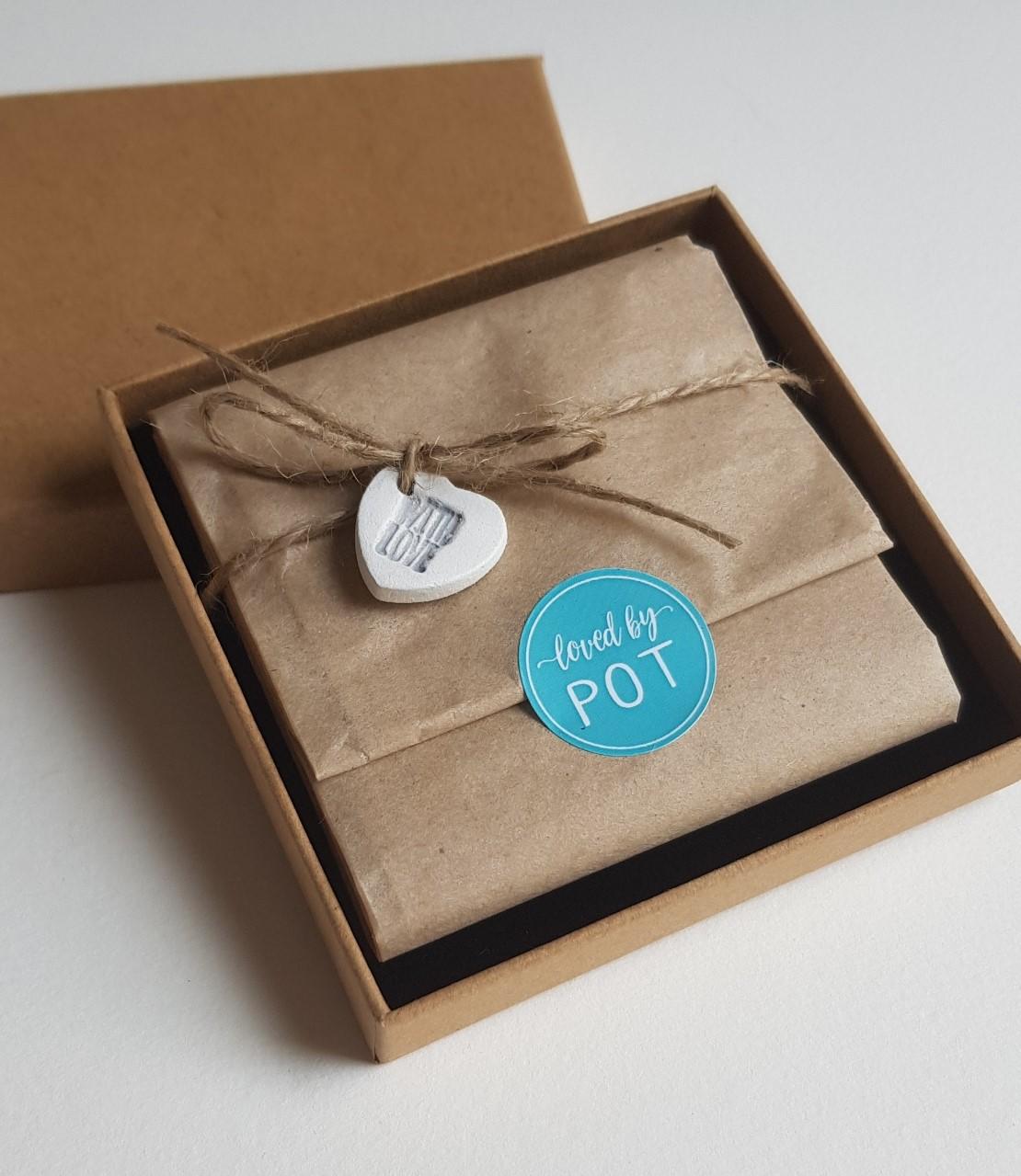 Gift wrap
Can your products be used outdoor, for example as a memorial on a grave?
No, unfortunately the material used is porous and will degrade if left to the elements. All our products are for indoor use only.
Can I request something is written on the back of a keepsake?
Yes, you can add a message to the reverse of keepsakes for a small additional cost of £3.
Do you use eco-friendly supplies and packaging?
We only use 100% recyclable or biodegradable packaging for our products. We use cardboard packing boxes, kraft tissue paper and paper bubble wrap. Please reuse if possible and then recycle.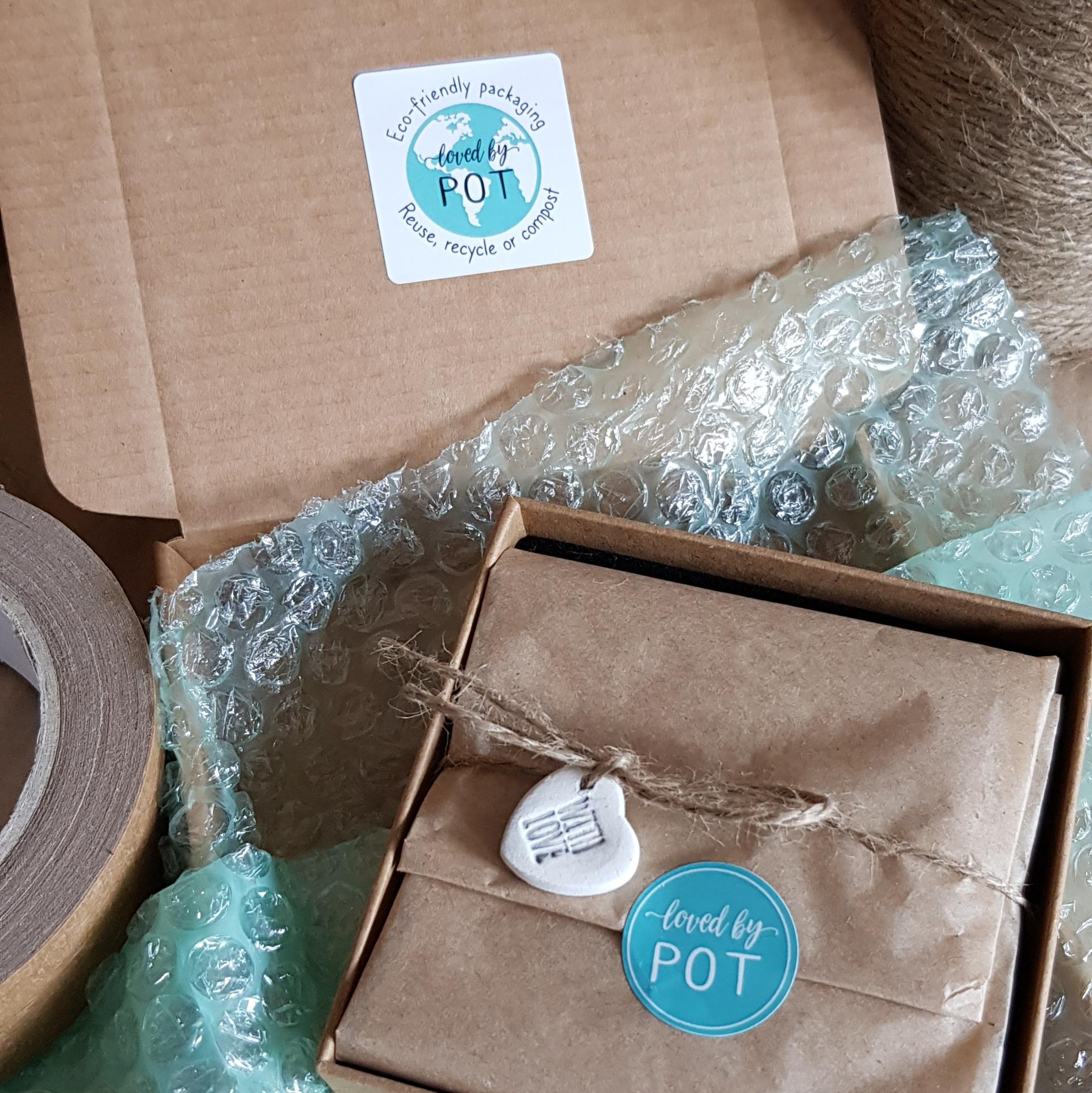 Eco-friendly packaging